The Trademark Office of China National Intellectual Property Administration ("CNIPA") recently held a Chinese company's application for a trade mark that incorporates a Geographical Indication ("GI") to be unregistrable on absolute grounds and also because of its similarity to an earlier registration of a third party.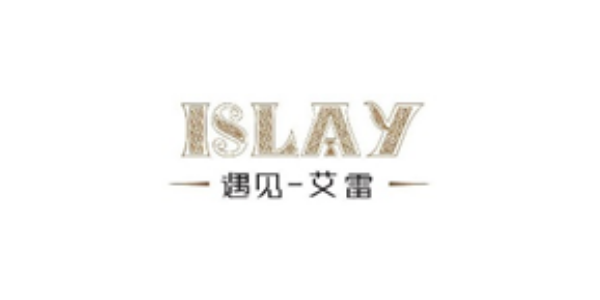 In July 2019, a Chinese company applied to register the trade mark for of a variety of liquors in class 33, including whisky. "ISLAY" is a protected GI, being the name of the southernmost island of the Inner Hebrides of Scotland. It is one of five whisky distilling localities and regions in Scotland. In 2010, the General Administration of Quality Supervision, Inspection and Quarantine of China conferred protection on "Scotch Whisky" as a GI. ISLAY is listed in the official announcement as a protected location. It is also stipulated in this announcement that a protected location shall not be used as an indication, or on packaging, advertisements or promotions unless the whisky is distilled or brewed at the protected location.
The Chinese version of the name "ISLAY" comprises two Chinese characters艾雷. This is the most frequently used transliteration of "ISLAY". In the applied-for mark, the initial two characters 遇见 simply mean "meet".
The practice of the CNIPA is to reject any application to register marks that incorporate a well-known foreign geographical name, let alone a protected GI, especially when the applicant or its goods do not originate from that region. However, contrary to usual procedure, this application inexplicably passed official examination and was published in December 2019.
Not surprisingly, the application was opposed and thereby prevented from registration.  Two entities, both from Scotland, filed oppositions within the statutory time limit. One opponent was The Scotch Whisky Association ("SWA"); the other was a Scottish whisky distiller with a valid China registration for the trade mark "ISLAY MIST". Marks & Clerk Beijing represented the Scottish whisky distiller in this case.
In its decision, the CNIPA supported the SWA claim that ISLAY is a protected GI that is famous for Scotch Whisky and that the opposed mark would deceive and mislead consumers as to the place of origin, quality and flavor of the designated goods. At the same time, the CNIPA also supported the opposition filed by the Scottish whisky distiller based on a recognition of the similarity between the opposed mark and the distiller's registered "ISLAY MIST" mark.
In principle, responsibility for detecting and rejecting applications that violate absolute grounds should properly lay with the authorities. However, in practice, due to technical limitations, this may not always happen and some applications may inadvertently slip through the net. While examination procedures and standards in China are always improving, this case illustrates the need for brand owners to continue to monitor their rights and to oppose in exceptional cases like this.